Make Better

Business Decisions
With Dedicated Sports Camp Software
Up your game with an easy-to-use solution that tracks registrations, attendance, event details, facilities, and campus communications. Our platform has everything you need to manage your sports camps and clinics more efficiently.

Stamp of Approval from Sports Camps Across the Country
We make online event registration easy and help clients nationwide. Our software powers hundreds of websites for
NCAA DI, DII, DIII, NAIA, NJCAA, high schools, private companies, and more.
Experience sports camp management with simplicity and reliability
Fast & Easy Process | No Hidden Fees | Live within 72 Hours | Free Quality Support
Amplified Event Awareness
We realize each of your camps have specific audiences with unique needs. Whether it be a customized mobile-responsive website, social media marketing campaign or SEO to help customers find you quickly, we can tailor our solutions so you can effectively market your camps and achieve your goals.
Increased Registrations
Easy online registration capabilities are undoubtedly appreciated by your camp customers. With secure payment capabilities, streamlined communications, and a multiple-event registration option, registration has never been easier. Additionally, our solution allows you to gather useful data, create custom questions, and collect information from event participants.
Streamlined Solution for Large Departments
Our software caters to large organizations offering a streamlined way to manage multiple teams and camps at once. Gain easy access to rosters, event information and financial reports; create and manage one centralized website that markets to multiple teams or camps; access to users based on team/role; and receive custom payments directed to individual schools and/or coaches.
FIND A CAMP
ABC Sports Camps Powered By CIRCUITREE is your complete online event registration solution.
Check out some of our featured camps below to register for your next event and to find a camp nearest you.
Contact Us - We are here to help!
Coaches, Parents/Guardians, if you need assistance please don't hesitate to reach out to us.
or call us at (800)-222-8152
Overcoming Sports Camps
Obstacles
drive your sports camp to victory
...empower your team, athletes and their families!
COST-EFFECTIVE FEATURE FLEXIBILITY
Our software does it all, but you may not need every feature. That's why we give you the option of only paying for what you need. Of course, as your camp thrives and grows, you always have the opportunity to upgrade your plan to gain access to new features.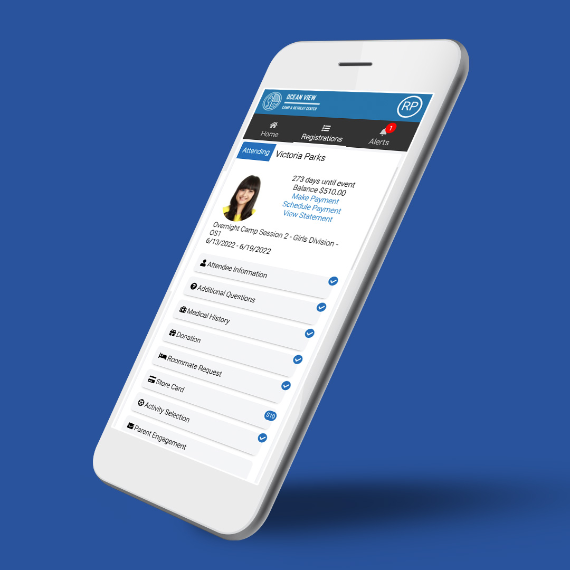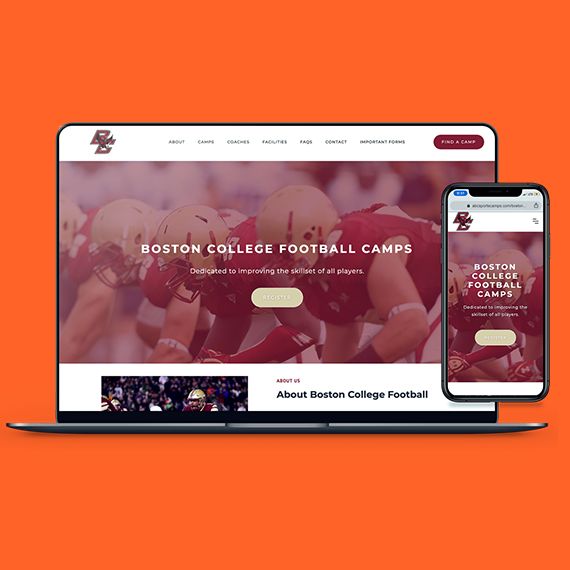 Powerful, customizable event marketing tools
Free Mobile-Responsive Websites - Built Fast
Free customized camp/event websites built for you within 3 business days or less, with no set-up fees and full-service website management.
Search Engine Optimization(SEO) - Marketing
Rank higher on Google and help your customers find you faster with our built-in SEO marketing services.
Registration Made Easy for All
ABC Sports Camps powered by CIRCUITREE, offers a complete event management and registration software solution, designed to meet requirements of colleges, universities and businesses.
Wow your customers with a beautifully designed marketing website to showcase your camp. Not only are our websites free, but we do all the work to create and manage them!
Your priority is coaching. Let us handle everything else. Our experienced team takes care of everything from website updates, posting new camps, processing payments, handling customer questions and more. Sit back, relax and watch the registrations roll in.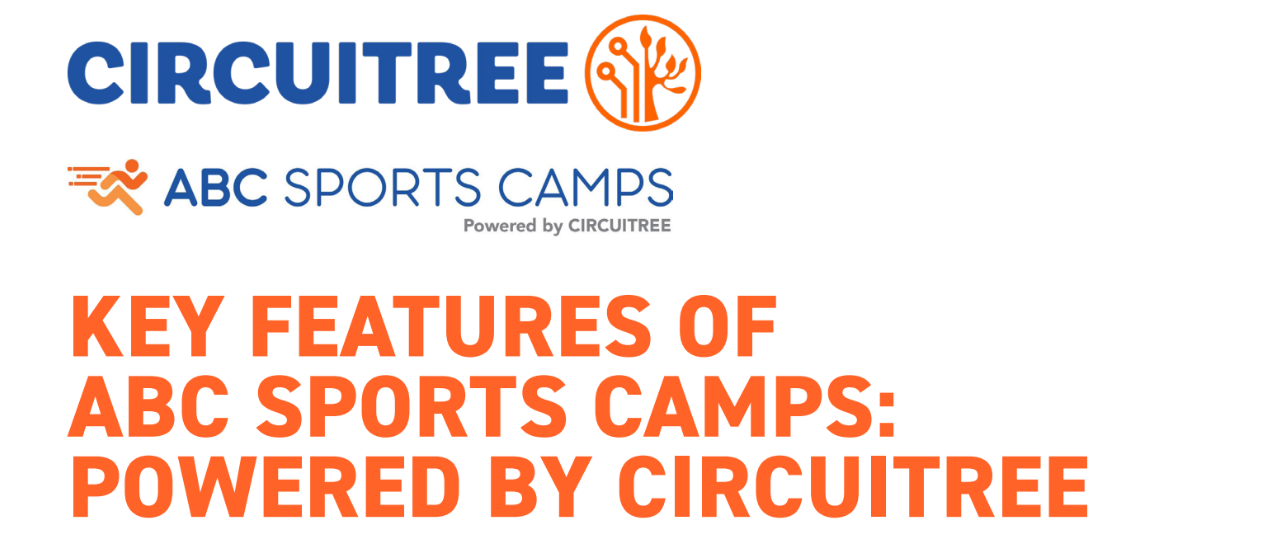 ABC Sports Camps - Key Features
Learn why sports camp software can be a valuable tool for your camp.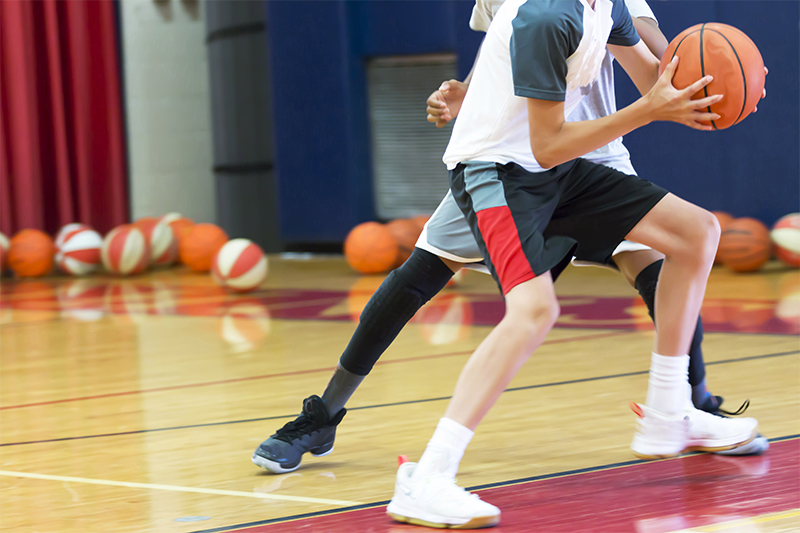 book a demo today!
Ready to take your sports camp to the next level?
Schedule a demo with one of our solutions specialists and see how you and your team can easily manage events, registrations, payments, communications and much more with our all-in-one platform!
KUDOS
FROM OUR
SPORTS CAMPS
"ABC Sports Camps has played an instrumental role in making the entire camp process at Ole Miss run more efficiently. Every person we have worked with at ABC Sports Camps has been extremely helpful and provided great customer service. From start to finish ABC Sports Camps helps provide a great experience for every camper that arrives on our campus and we are very grateful to them for all they do!"
-Haley Prewett
OLE MISS ATHLETICS DEPARTMENT
KUDOS
FROM OUR
SPORTS CAMPS
"ABC Sports Camps Powered By CIRCUITREE's website and customer service is second to none when it comes to registering your youngster for camp. They are the best at what they do and would only recommend ABC to any college basketball program looking to improve their camp process. We want to thank ABC Sports Camps for doing an amazing job. We experience nothing but the best with their services and products."
-Rhett Bonner
RICE MEN'S BASKETBALL
KUDOS
FROM OUR
CAMPS
"We made a very successful switch. I really enjoy dealing with each one of the staff members. I have nothing but positive things to say with how they run their website. This should create more campers for us and, it has been a lot easier to deal with!"
-Chip Baker
FLORIDA STATE UNIVERSITY BASEBALL
KUDOS
FROM OUR
CAMPS
"I believe they are the best in the business at what they do and would highly recommend them to all College Softball programs looking to improve the camp experience."
-Heather Tarr
UNIVERSITY OF WASHINGTON SOFTBALL